Anyone in the world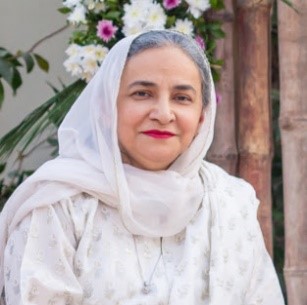 DR AYESHA RAUF                                                                                                        
MBBS, MBA, MHPE
Dr Ayesha Rauf is a clinician turned medical educationist. She is an alumnus of the AKU pediatric residency program and was also an office bearer of the Office of Faculty Development at AKU, where she worked for 15 years. Her portfolio includes diverse assignments ranging from pro bono work for educational trusts and NGOs where she developed and taught innovative programs for healthcare providers, to conducting research and multiple faculty development workshops for healthcare professionals.
Her true calling was after her move to Islamabad when she enrolled in the first Masters program of Pakistan in HPE, offered by DUHS. She worked for a brief period at Riphah International University and then eight years at Shifa College of Medicine, Islamabad as Head of DME. She is currently Assistant Dean Curriculum and Associate Professor HPE and Head of the department of Health Professions education at NUMS.

DRRUKHSANA AYUB                                                                                                
MBBS, FCPS,FAIMER Fellow, MHPE
Dr Rukhsana Ayub is a graduate of Fatima Jinnah Medical University, Lahore and did her FCPS in Obstetrics & Gynecology in 2003 and became a Professor in 2018. She has been interested in medical education and research from the start of her career. These interests led her to participate in a FAIMER (North America) two-year fellowship program in medical education in 2009 and MHPE from AKU, Karachi in 2018. She joined NUMS-DHPE in 2017 and is the program director for CHPE. 
Her area of interest and expertise include developing community based medical education strategies using service-learning model to train and assist medical students involved in public health, assessment and student selection with a number of publications in each domain.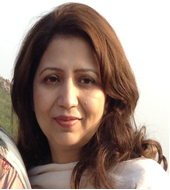 DR NAUSHABA SADIQ                                                                                        
MBBS, MCPS, MHPE
Dr. Naushaba Sadiq is a graduate of Rawalpindi Medical University. She served in Diagnostic Radiology for 11 years which include her work at Foundation University Medical college. During her stay at Foundation University she was assigned additional responsibilities in the Department of Medical Education (DME)in addition to her duties in Radiology. Experience in DME generated her interest in this emerging field and she joined Advanced level diploma in HPE and then Masters program offered by Aga khan university Karachi. She served ten years in DME in the same institution. She established exam cell, clinical skills lab, supervised curricular reforms& innovation and introduced quality assurance measures in examination as Head of DME. She is currently working as Associate Professor of Health Professions education at NUMS.
DR FAIZA KIRAN                                                                                   
MBBS, MHPE
Dr Faiza Kiran is an Anatomist turned medical educationist. After her graduation from Rawalpindi Medical College, Dr. Kiran has earned Significant Professional Experience of 9 years in Shifa College of Medicine, Islamabad in department of Anatomy. During her tenure in Shifa College of medicine, she has gone through diverse experience of innovative implementation of modular way of teaching in medical education and has earned significant accomplishments in module planning and delivery of Integrated Medical Curriculum. Furthermore, hard grilling in the area of Integrated Practical Exam helped her meet the organizational objectives. There, she has also proven her skills as a Faculty Development Coordinator and is proud to be a faculty member of MHPE program of Shifa College of medicine. Apart from training the college faculty, she also had a pleasure of coaching Nursing Staff, Medical Technicians, and other staff. Her work included Conducting Workshops on Dynamics of Small Group Discussions, Writing High Quality 'A type' MCQS, Constructing SAQS and Introducing TBL (Team based learning) in Shifa successfully. Moreover, she has conducted faculty training of standard setting methods, interactive lecture, and post hoc analysis.
Dr. Kiran is a self-directed professional with excellent communication, interpersonal and problem-solving skills which as a team lead builds consensus and promotes teamwork. Adhering to the excellent opportunities available nationally and internationally, she joined NUMS as an Assistant director HPE in 2017. Here, she is part of the team who has planned and launched advanced learning programs in HPE. She has sensitized first year medical students on their learning styles and study skills. She has conducted series of workshops on quality assurance in written assessment; training of faculty on selected and constructed response items, PBL, TOS, effective feedback and OSCE. She has important part in maintenance of Item bank at Army Medical college after MCQ moderation. She is currently Assistant Professor HPE at NUMS, deputed at Army Medical college. She has been a course coordinator and tutor in CHPE program of NUMS. Her next venture is facilitating the working and maintenance of assessment unit at AM College.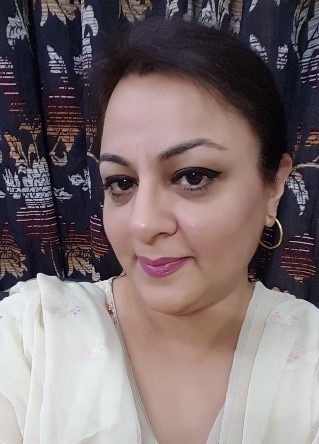 DR ASIYA ZAHOOR                                                                                
MBBS, MBA, MHPE
Dr Asiya zahoor is a clinician turned medical educationist. She graduated from Fatima Jinnah Medical University and after that worked in various clinical setups. Because of the frequent postings of her spouse being in army, she was off and on attached to the teaching side in the mean while. She did her MBA in Human Resource Management which complimented her work in Medical Education. She gained experience in Medical Education Department for 3 years which motivated her to do Masters in Health Professions Education from Riphah Islamic International University and she started her career in Medical Education.
She Became the Head of DME in Quetta Institute of Medical Sciences for 2 years. She worked in Curriculum and assessment and faculty development programs. She is currently Assistant Professor in the Health Professions Department at NUMS.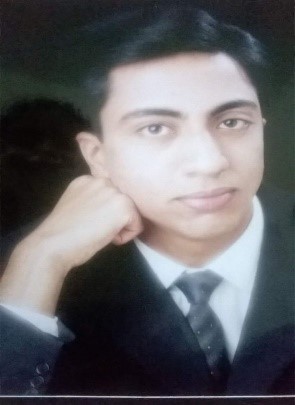 DR GUL MUHAMMAD SHAIKH                                                                
BDS, MPH, MHPE, (Ph.D)
Dr Gul Shaikh is a dentist turned health professional educationist. He is an alumnus of the prestigious UOL Oral and Maxillofacial Maxillofacial Surgery program and was also enrolled for M.Phil Oral Pathology at UHS, where he worked for 02 years. His portfolio includes diverse assignments ranging from pro bono work for different conferences and seminars where he developed and taught innovative programs for healthcare providers, to conduct research and multiple faculty development workshops for healthcare professionals.
His true calling was after his move to Islamabad when he enrolled in the Masters of Public Health Program, offered by SUIT. He worked for a brief period in both Public and Private Sector and is now currently working as Assistant Professor HPE at NUMS.
DR ADEELA BASHIR                                                                               
MBBS, MCPS, FCPS, MMEd
Dr Adeela Bashir, a graduate of Ayub Medical College, Abbottabad, was serving as an Assistant Professor of Obstetrics & Gynaecology. Her passion for learning and teaching led her to pursue Masters in Medical Education from University of Dundee (Scotland). This turned out to be a life changing experience and made her switch her field from being a clinician to a medical educationist. She has special interest in the teaching and assessment of professionalism, faculty role modelling, social accountability of medical schools and health care sustainability.
DR SYEDA HANAA FATIMA                                                                        
MBBS, Dip-MEd, MMEd (In progress)
Dr Syeda Hanaa Fatima graduated from Foundation University Medical College in 2009. She joined Shifa college of Medicine as Demonstrator in the year 2012. During her teaching, she got interested in the field of Medical Education and joined Masters in Medical Education program of University of Dundee (Scotland). She was shifted to the  department of Health Professions Education of Shifa College of Medicine in Feb, 2017. She joined NUMS as Assistant Director HPE in 2018. She has been part multiple research projects on various disciplines related to Medical Education. She has presented multiple projects in various national and international conferences. Her areas of interest are Self-Directed Learning, Simulation, Technology enhanced learning. Her strengths are her desire and satiety for educational Research and her communication skills.
[ Modified: Tuesday, 27 October 2020, 3:47 PM ]